Submitted by jchappell on
News
12.01.2022
Frantz Receives First Citizen Award from Hampton Roads Chamber of Commerce
Thomas R. Frantz was honored with the Hampton Roads Chamber of Commerce First Citizen of Hampton Roads Award during the organization's BRAVO! Celebration of Leadership 2022 ceremony at the Norfolk Waterside Marriott. It is the highest honor bestowed by the Chamber, honoring Frantz as a "courageous and visionary individual whose tireless efforts have helped lead the 17 communities of Hampton Roads into greater partnership, collaboration and prosperity."
Frantz served as president and chief executive officer of the firm from 2010 to 2015, and currently serves as chairman emeritus of the Williams Mullen board. Before joining the firm, Frantz was an original principal with Clark & Stant, which merged with Williams Mullen in 1999. He maintains a robust corporate legal practice representing multi-national corporations, handling major mergers and acquisitions and advising corporations on a variety of legal matters. In addition, he is actively engaged in regional and statewide issues across the Commonwealth of Virginia.
Frantz joins a notable list of past First Citizen Award recipients that includes former governors, a congressman, CEOs and university presidents.
To learn more about the event, click here.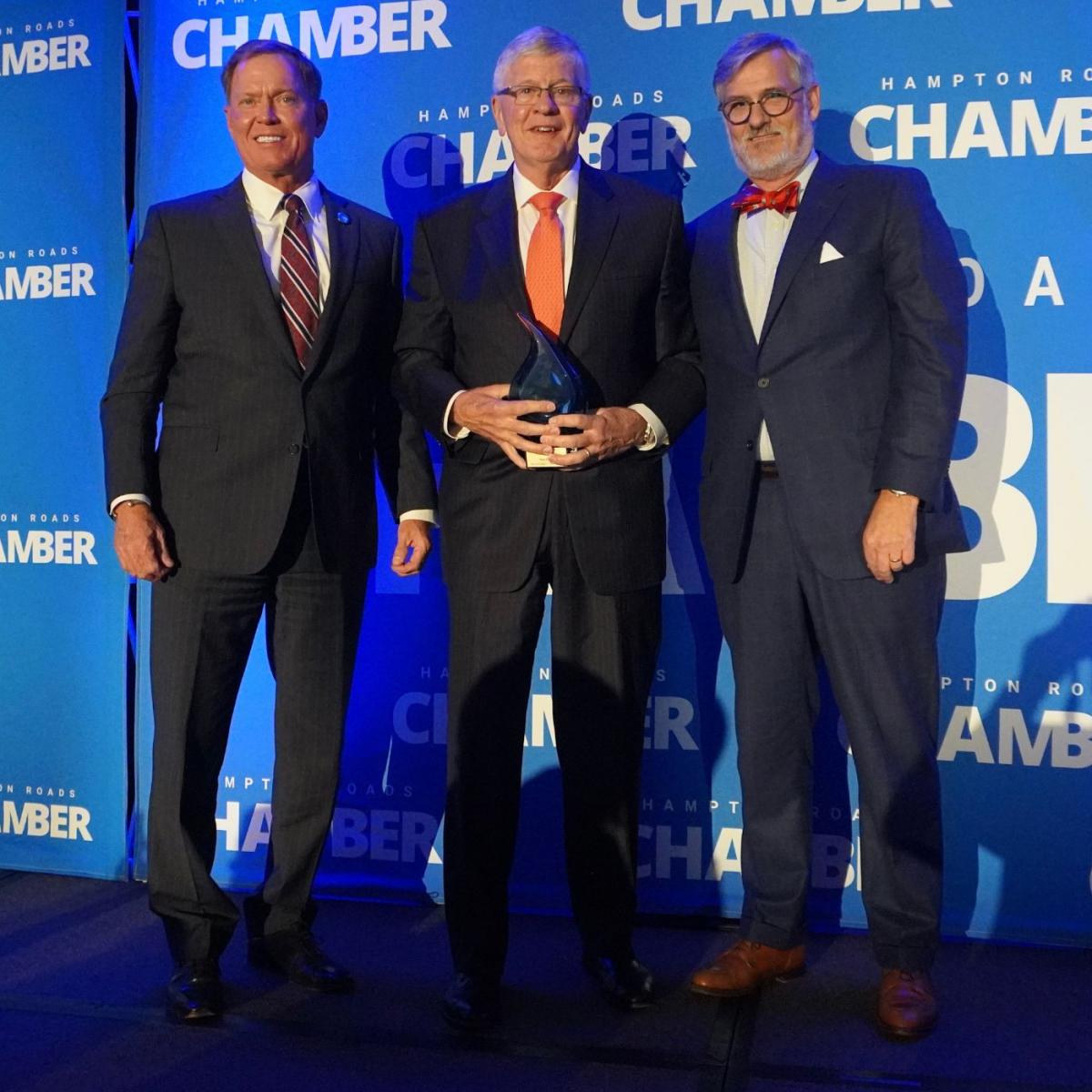 Photo from left to right: Bryan Stephens, Tom Frantz, and David Burton